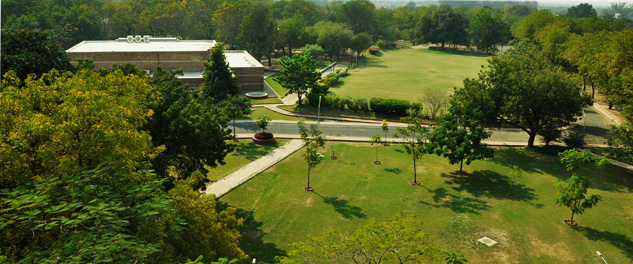 Established in 1991, MICA (formerly known as Mudra Institute of Communications, Ahmedabad), is the only residential institute in the country, and perhaps in the Asia-Pacific region, dedicated to creating leadership in Strategic Marketing and Communication. MICA, an autonomous, non-profit institution, offers a wide-range of academic programmes including three residential programs: the Post Graduate Diploma in Management-Communications (PGDM-C), Crafting Creative Communication (CCC) and Fellow Programme in Management-Communications (FPM-C).
MICA's spirit lies in its grasping of contemporary trends and sensibilities, addressing the needs of an ever-changing environment. The MICA brand assures effective delivery of Strategic Marketing and Communication solutions to the industry, government, and community.
Today, it is the alma mater of professionals serving in leadership positions in some of the best known companies in India and the world in marketing, brand management, research & analytics, advertising, media, digital and other related businesses.